The principle of the bridge is to rely on two abutment teeth that are located on either side of the missing tooth. In the case of a damaged abutment tooth, it will be devitalized and treated. The two abutment teeth are always ground.
The bridge can replace several teeth because it is quite possible to have a bridge of two or three teeth. The aesthetic side is almost perfect with shades very close to the real teeth. It goes unnoticed.
Abutment teeth are often healthy teeth that will be trimmed and devitalized. Therefore, healthy teeth must be sacrificed.
TIME REQUIRED
Duration of hospital stay
2 to 3 hours.
Average length of stay
1 week.
Bridge is made to measure in a laboratory."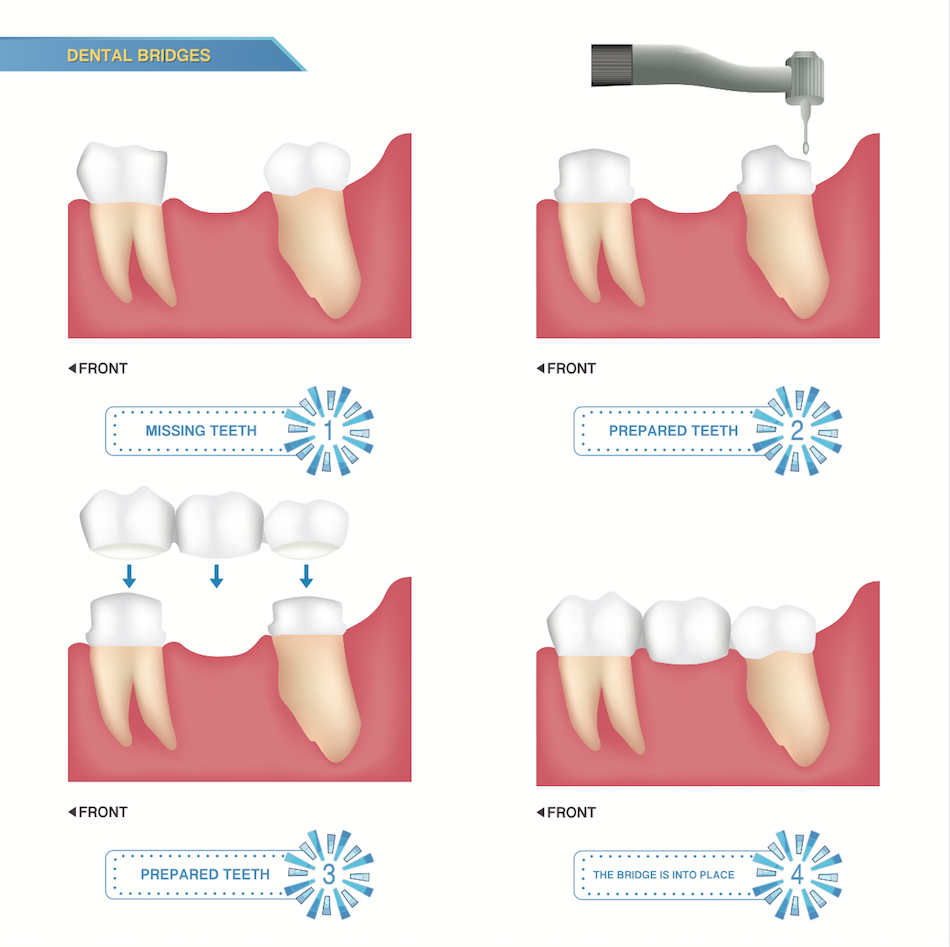 Dental bridge
How to find quality treatment abroad
Every year, nearly 11 million patients go abroad in search of medical care. At MEDICAIM, we provide our patients with access to the best hospitals and doctors around the world. Contact us to learn more about your treatment options.
383
Patients who have used MEDICAIM
600
Clinics in 25 countries
178
Countries represented by MEDICAIM patients
24/7
Availability of MEDICAIM customer service
Ask for your free quote abroad
Start your medical stay by requesting a quote. Our customer service department will help you find the clinic that best suits your needs and get you a quote.
Before the bridge is placed, your dental surgeon will perform the dental treatment. The area where the tooth is missing will be treated and if necessary, the remaining piece of tooth will be removed. The abutment teeth will be cut so that the bridge can be placed on them.
The dental impression will be made so that a dental technician can make your bridge. To do this, your dentist will use a paste several times that will attach to the jaw and model the shape of your future dental prosthesis.
The third step is to lay the bridge. It is very fast and the dentist then checks that your upper and lower teeth fit together well and that there is no problem with the bridge. In any case, he/she can resize this new prosthesis after installation.
Usually, at least two appointments are required.
Generally, the procedure is performed under local anesthesia and can last from 2 to 3 hours.
For bridges, you have the same choice of material as for crowns. Porcelain, ceramic or zirconia bridges can be matched to the colour of neighbouring natural teeth. Other materials can be used: gold and various metal alloys, resin and ceramics. Alloys are usually more resistant than porcelain and can be recommended for posterior teeth. Porcelain fired on a metal frame is often used because it combines strength and aesthetics.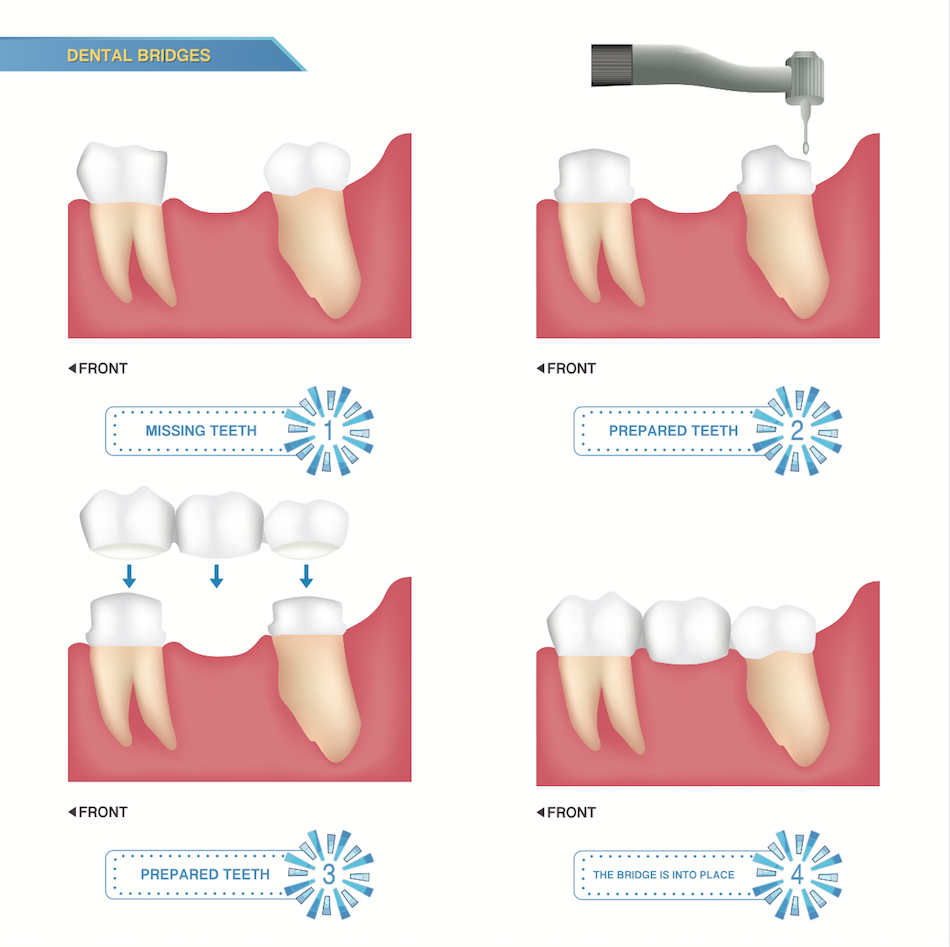 The patient should avoid eating sticky or hard foods and if possible, chew on the opposite side of the jaw. It is important to brush your teeth normally.
It is normal to be sensitive to temperature and touch after the procedure. This sensitivity should disappear a few weeks after the procedure.
About Dental bridge
Any additional questions? Ask your MEDICAIM doctor about it: careteam@medicaim.com