It is common for a dentist to have to extract teeth due to severe cavities, infections or other conditions. This definitive solution is taken when it is no longer possible to save one or more teeth. This may also be the case for wisdom teeth.
Among all the dental treatments that can be seen, pulling a tooth is a very common procedure, don't worry.
The main causes that justify tooth extraction are:
• A decayed tooth that cannot be saved
• A cracked or fractured tooth due to an accident or fall
• A wisdom tooth that hurts
• During orthodontic treatment
• In order to facilitate the installation of A prosthesis
• A tooth with A significant loosening
• A milk tooth that does not fall out and does not leave room for permanent teeth
TIME REQUIRED
Duration of hospital stay
30 mn to one hour.
Average length of stay
2 to 3 days.
If the patient feels well.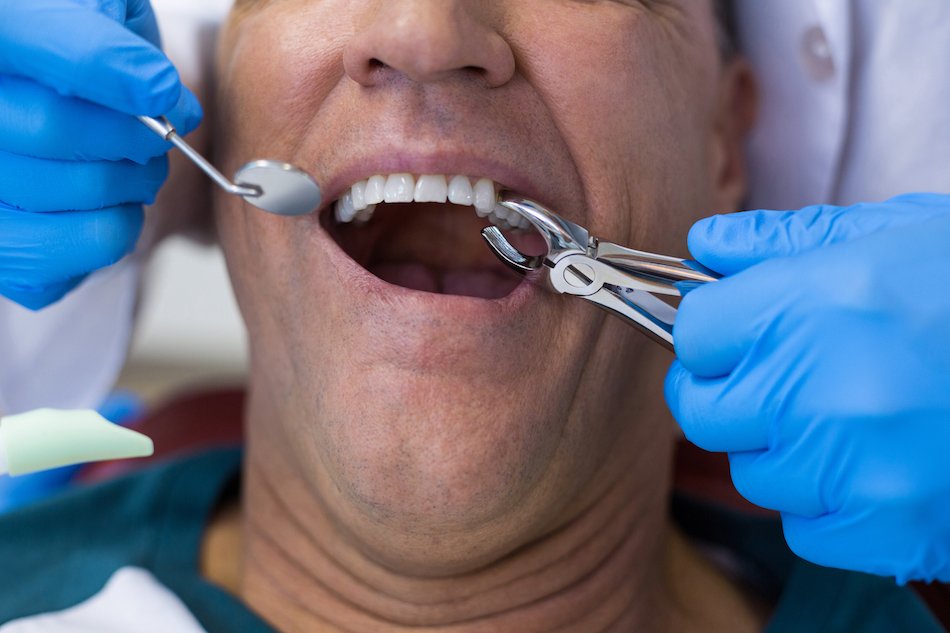 Dental extraction
How to find quality treatment abroad
Every year, nearly 11 million patients go abroad in search of medical care. At MEDICAIM, we provide our patients with access to the best hospitals and doctors around the world. Contact us to learn more about your treatment options.
383
Patients who have used MEDICAIM
600
Clinics in 25 countries
178
Countries represented by MEDICAIM patients
24/7
Availability of MEDICAIM customer service
Ask for your free quote abroad
Start your medical stay by requesting a quote. Our customer service department will help you find the clinic that best suits your needs and get you a quote.
Before the operation, the area around the tooth is desensitized with a local anaesthetic.
Before extraction, the dentist will take one or more x-rays to determine the length, shape and position of the tooth and bone.
There are two ways to do this. Simple extraction in the office and surgical extraction in a hospital or clinic.
The most common method is simple extraction. Don't worry, your dentist will put the whole area to sleep, especially the nerves, by giving you a local anaesthetic. To summarize the rest, the dentist will move the tooth with a dental forceps. He may need to polish the bone. A few stitches may also be necessary.
If you need to have several teeth pulled out, the dentist will most likely opt for surgical extraction. You return to a clinic or hospital in the morning on an outpatient basis and leave in the late morning or early afternoon. The extraction is of course done under general anaesthesia.
The procedure can last between 30 and 90 minutes.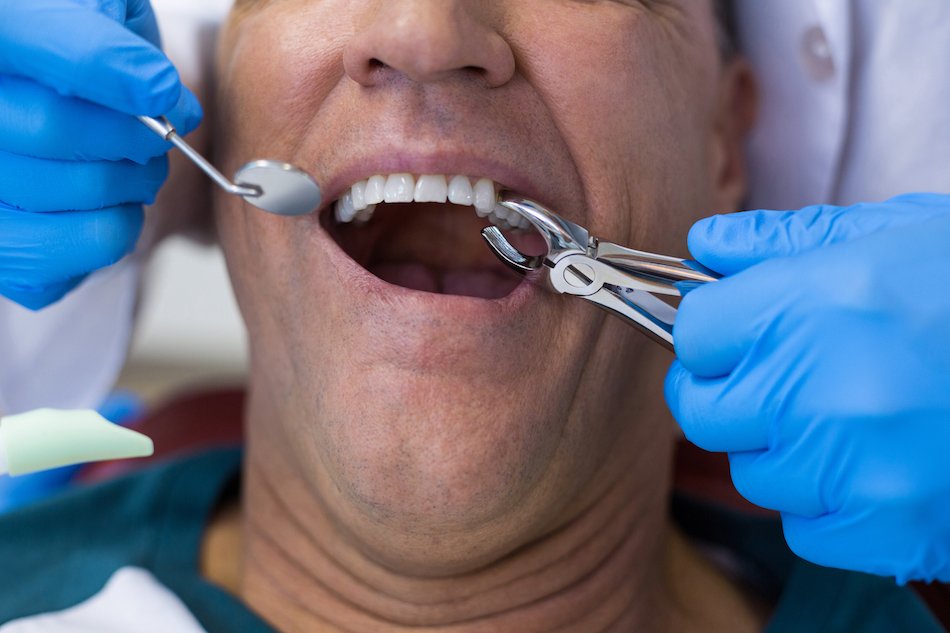 • The dentist may prescribe antibiotics
• Immediately after a single tooth extraction, you must maintain a gauze on the area to stop the bleeding. This will facilitate coagulation.
• After the procedure, eat soft foods that are neither too hot nor too cold. Avoid lemons and anything sour such as vinegar
• Don't put your tongue over the wound
• Avoid drinking with A straw
• Do not do violent exercises within 48 hours. This increases blood pressure and may cause the clot to be expelled
• Do not spit. This creates A depression In the mouth and spitting can cause the clot to come off.
• If you feel pain, be reassured it is normal. Do not hesitate to take painkillers and anti-inflammatories.
• Do not smoke for at least 24 hours as this increases the risk of bleeding and delays healing.
• Do not brush your teeth on the extraction area too early (not before 24 hours).
• Raise your head and stay calm
• If the dentist pulls out several teeth, your cheek will swell. Swelling is at its peak after 24 hours and can last up to a week. You can put ice on your cheek but not directly on your skin.
• Do not drink alcohol as it may irritate the mouth and wounds.
• Do not rinse your mouth with A mouthwash containing alcohol.
• The pain disappears completely In the daytime.
• Extraction causes minor unpleasant sensations
The risks:
• Bleeding
• Infection
• Swelling
• Damaged jaw bone
• Nerve injury
• Alveolitis
• Sinus exposure
Alveolitis is a dental problem that can develop in the days following an extraction. It is caused by the loss of the blood clot. Alveolitis is very painful and causes bad breath. The bone is visible in the gums, there is a bad taste in the mouth and there may be swelling with pain up to the eye or ear.
To treat alveolitis:
• Your dentist will place A medical bandage on the gum
• Your dentist will clean the gums to remove particles and debris
• To relieve pain, you will be prescribed analgesics or rinses with a syringe containing a special product
You will see that within a few hours after the start of the treatment you will feel a relief. The pain will diminish more and more in the following days.
Any additional questions? Ask your MEDICAIM doctor about it: careteam@medicaim.com