Chemotherapy is a cancer treatment that consists of administering drugs that kill cancer cells or limit their growth. Chemotherapy drugs are usually administered by slow infusion into a vein, but sometimes also by oral or direct infusion into the limbs or liver.
Cancer cells are rapidly dividing cells. Chemotherapy drugs damage the genetic material of rapidly dividing cells, which hinders cell division and thus tumour growth.
Unfortunately, healthy cells that divide quickly are also damaged, especially the hair roots. This explains why hair loss is a frequent side effect of chemotherapy.
Chemotherapy is a treatment tailored to each patient established after a multidisciplinary decision, involving many doctors.
When to administer chemotherapy?
Chemotherapy can be offered:
• Before surgery (neo-adjuvant chemotherapy): this reduces the size of the tumour to facilitate the operation and limits the risk of recurrence. The duration of the treatment is on average 3 to 5 months.
• After surgery (adjuvant chemotherapy): reduces the risk of metastasis. The duration of the treatment is on average 5-6 months.
• To treat metastases (metastatic chemotherapy). The duration of the treatment is from 5 months to more than one year.
The duration and frequency of chemotherapy depends on the type of cancer and the drug used. You will need to visit the hospital regularly for at least three to six months. Depending on the drug used, a treatment can last between a few hours and a few days.
Each chemotherapy session is called a "cycle". Each cycle is followed by a rest period. This period helps your body to recover from the effects of chemotherapy. Treatment can be postponed if your body needs more time to recover. The number of cycles administered depends on the stage of the cancer and how the patient reacts to the drug. Complete chemotherapy can take several months.
TIME REQUIRED
Duration of hospital stay
1 day.
The patient will be able to leave the hospital after the examination.
Average length of stay
Variable.
It depends on the number of chemotherapy cycles.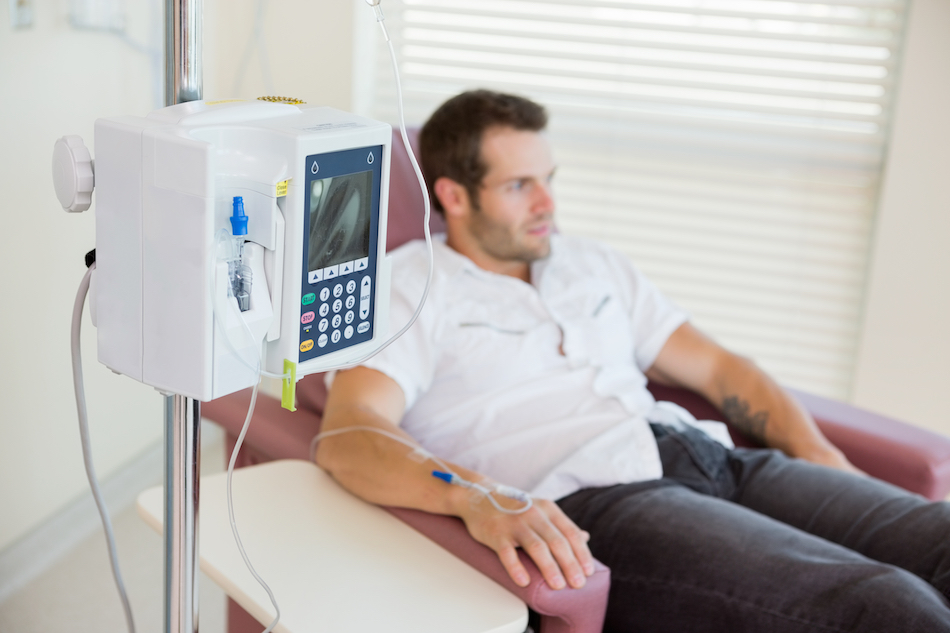 Chemotherapy
How to find quality treatment abroad
Every year, nearly 11 million patients go abroad in search of medical care. At MEDICAIM, we provide our patients with access to the best hospitals and doctors around the world. Contact us to learn more about your treatment options.
383
Patients who have used MEDICAIM
600
Clinics in 25 countries
178
Countries represented by MEDICAIM patients
24/7
Availability of MEDICAIM customer service
Ask for your free quote abroad
Start your medical stay by requesting a quote. Our customer service department will help you find the clinic that best suits your needs and get you a quote.
Before the start of treatment, your treatment schedule will be given to you for consultation by your oncologist.
The booklet will be the link between the different people likely to intervene during your treatment: referring doctor, attending doctor, home nurse…
You will find advice and contact information for key stakeholders. Chemotherapy protocols will be recorded and validated after their completion, any incidents noted. The dates of consultation and processing will be included.
Come to your chemotherapy session with the results of your most recent blood tests: they will be checked by the doctor and nurse in charge of your treatment. Without your blood test, your treatment may be delayed. If you have a IVD (implanted venous device), bring it with you during the very first session of chemotherapy or it can be implanted into a large vein in the arm before treatment (also called central venous catheter).
You will be treated in a sitting position or, if you wish, lying down.
• Before each session, take a shower by soaping (greasy soap) especially the cutaneous area opposite your implantable chamber.
• Eat normally, drink 1.5 to 2 litres of various liquids (water, soup, tea, sodas…) the day and days after the session.
• Have someone accompany you for the first time if possible.
• Dress comfortably and conveniently
• Bring books, magazines and walkman: time will seem shorter!
Chemotherapy drugs are administered either by infusion into a blood vessel or or orally in capsule or tablet form. Medications can also be injected into a leg or gluteus muscle, under the skin, in a vein, in cerebrospinal fluid, in a body cavity or directly into the tumour.
These are not methods of choice: each drug and each situation has its own preferred method. Sometimes, several routes can be combined to deliver chemotherapy.
When chemotherapy must be administered frequently or continuously by the blood vessels, a port-a-cath is implanted. A port-a-cath is a small device that includes a tank (portal) and a small tube (catheter). The port-a-cath is implanted under the skin and the catheter is introduced into the blood vessel through a large vein in the lower part of the neck. The port-a-cath is located entirely under the skin, which allows the patient to swim or bathe without any problem. Part of the tank consists of a special self-sealing silicone membrane that can be pierced many times and therefore used for a long period of time. The port-a-cath can also be used to collect blood samples and administer antibiotics, food and blood products (blood transfusions).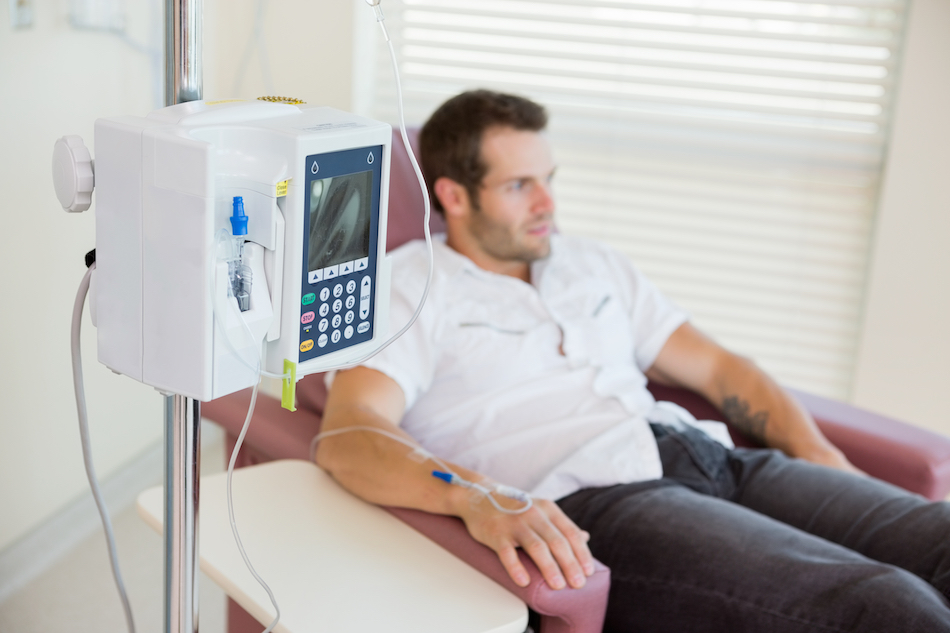 Side effects
• Hair loss
• Nausea and vomiting
• Diarrhea
• Decrease in white blood cells, red blood cells and platelets
• Injuries to the mouth
• Feelings of numbness or tingling in hands or feet
• Skin disorders
• Color modification and weakening of the nails
• Muscle and joint pain
• Menstrual cycle disorders
• Cardiac disorders
• Tiredness
• Allergic reactions
About Chemotherapy
• Pain
• Infertility
• Heart or kidney problems
Some complex diseases such as cancer can lead some patients to seek a second medical opinion. Almost 50% of patients using the second medical opinion have seen their treatment options evolve. Seeking a second medical opinion is perfectly legitimate when faced with a serious illness.
Click here to find out more about the second MEDICAIM medical opinion
MEDICAIM takes care of the follow-up on a case-by-case basis. www.medicaim.com
MEDICAIM is looking for the best specialists for you and we will offer you several renowned doctors.
MEDICAIM organizes your entire stay for you: post-operative nursing care, biological follow-up, therapeutic, nutritional and psychological support.
Any additional questions? Ask your MEDICAIM doctor about it: careteam@medicaim.com