Lung cancer, also known as bronchial cancer or bronchopulmonary cancer, is a malignant tumour developed from lung cells. There are different kinds of lung cancers, such as small cell cancer, very aggressive, or adenocarcinomas, squamous cell carcinomas among others….
There are two main categories of bronchial cancers according to the type of cancer cells. Thus, "non-small cell" cancer accounts for nearly 80% of lung cancer. In this family, there are bronchial adenocarcinoma, squamous cell carcinoma and large cell carcinoma. The remaining 20% are "small cell" cancers. If they are fewer in number, they are very aggressive because of a rapid proliferation of cancer cells that increases the risk of metastases.
Causes:
• Tobacco
• Marijuana
• Exposure to carcinogenic factors
Symptoms:
• An intense cough
• Blood sputum
• Persistent chest pain
• Weight loss
• Difficult breathing
• Ganglion in the neck or clavicle area
• Shortness of breath
• Difficulty swallowing
Lung cancer often clogs the bronchial tubes, creating a breeding ground for respiratory tract infections, such as bronchitis or pneumonia.
Lung cancer usually begins to develop in the mid-50s or 60s. Smoking is responsible for 80% to 90% of lung cancer cases.
TIME REQUIRED
Duration of hospital stay
2 to 4 weeks.
Depending on each patient, the duration varies.
Average length of stay
1 month.
The length of stay varies according to the patients.
Several stays may be necessary.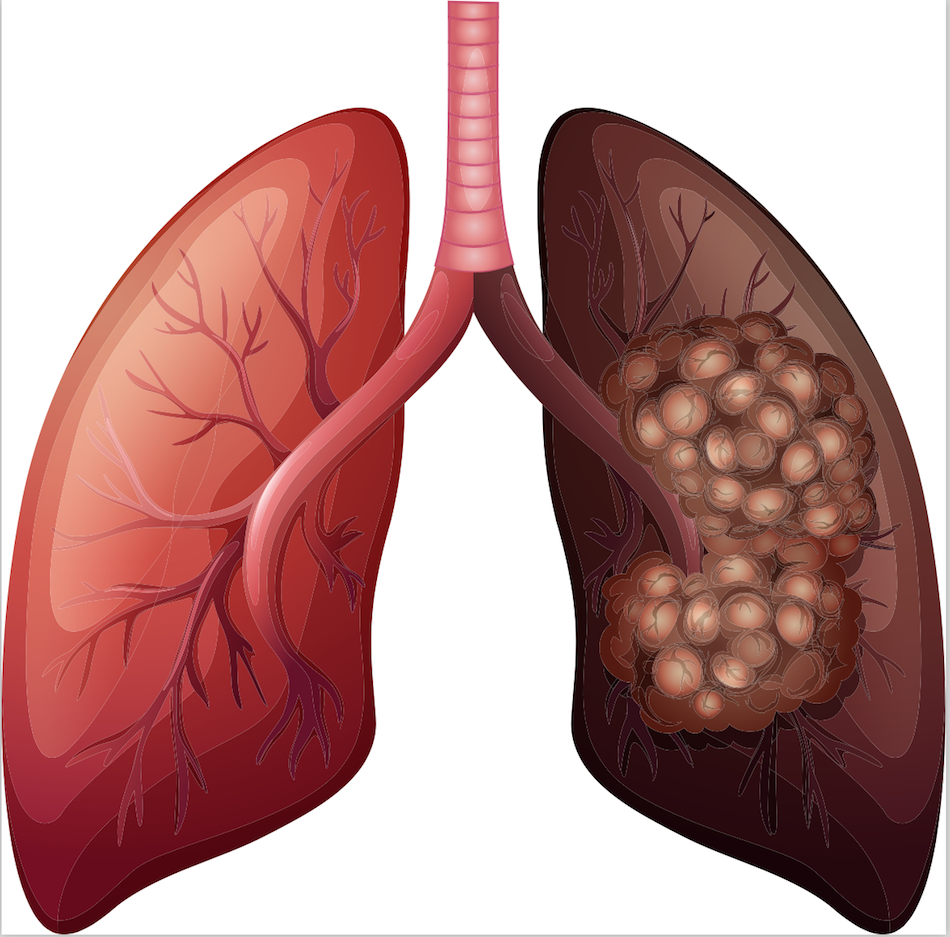 Lung cancer treatment
How to find quality treatment abroad
Every year, nearly 11 million patients go abroad in search of medical care. At MEDICAIM, we provide our patients with access to the best hospitals and doctors around the world. Contact us to learn more about your treatment options.
383
Patients who have used MEDICAIM
600
Clinics in 25 countries
178
Countries represented by MEDICAIM patients
24/7
Availability of MEDICAIM customer service
Ask for your free quote abroad
Start your medical stay by requesting a quote. Our customer service department will help you find the clinic that best suits your needs and get you a quote.
The doctor will start the consultation with a clinical interview associated with different examinations:
• A clinical examination by the physician who assesses the patient's general condition
• A chest X-ray
• A chest CT scan
• A bronchial bronchial fibroscopy during which samples are taken (biopsies).
It may happen that the samples taken during bronchial fibroscopy do not allow a diagnosis to be made. Other samples can then be taken:
• Fine needle biopsy under scanner performed through the skin (trans-parietal)
[object Object]
• Metastasis biopsies.
A number of tests are prescribed to determine if and where bronchial cancer has spread:
• A chest CT scan with iodine injection
• A CT scan or brain MRI
The oncologist will establish a treatment plan based on these results.
Three types of treatments can be offered for the management of lung cancer: surgery, radiotherapy and medical treatments such as chemotherapy or targeted therapies (targeted therapies block a growth mechanism specific to cancer cells).
They may be prescribed alone or in combination with each other.
There are several types and techniques of surgical resections.
The purpose of surgery is to completely remove the tumor. This is referred to as a "radical" intervention with a curative purpose.
There are two main types of interventions:
• Lobectomy: the surgeon removes A lobe from the lung.
• Pneumonectomy: one of the two lungs is removed in its entirety.
These procedures are always accompanied by removal of the surrounding lymph nodes.
The duration of the operation varies from 1 to 2 hours for a lobectomy and from 3 to 4 hours for a pneumonectomy.
General anesthesia.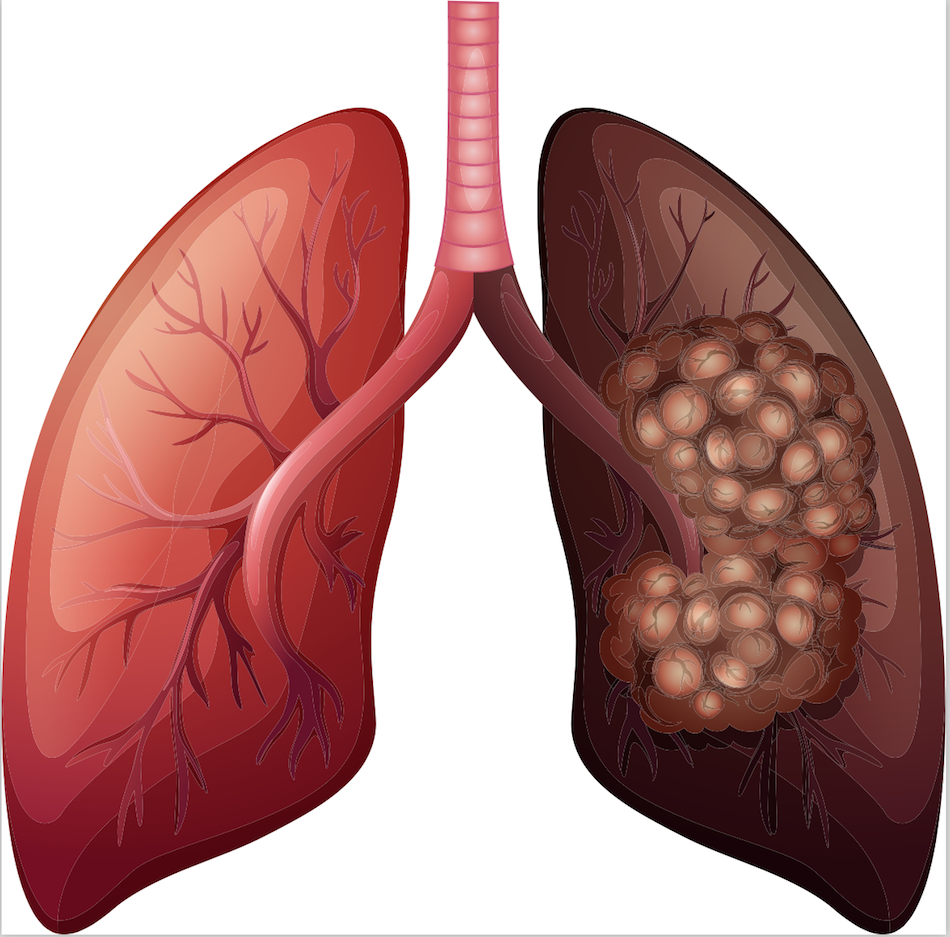 After the operation, the patient remains in intensive care for a few days and then returns to the department in which he or she was admitted. Hospitalization often lasts two to three weeks.
After the operation, the risk of developing complications is primarily related to access by thoracotomy and associated cardiovascular, pulmonary or systemic diseases. In order to perform the procedure under maximum safety conditions, a respiratory and cardiac check-up must be carried out before surgery. The patient must stop smoking 15 days before the operation.
A chest tube is placed at the end of the procedure.
After the treatment, the specialist determines with the patient his/her follow-up.
About Lung cancer treatment
The total duration of the treatment is often close to six months.
**Once the cancer treatment is completed, a follow-up is performed to: **
• Monitor the response to treatment of the treated patient
• Identify any long-term side effects
• Monitor the general well-being of the treated person
• Check for any signs of cancer recurrence
• Monitor for the absence of the development of A second cancer.
Some complex diseases such as cancer can lead some patients to seek a second medical opinion. Almost 50% of patients using the second medical opinion have seen their treatment options evolve. Seeking a second medical opinion is perfectly legitimate when faced with a serious illness.
Click here to find out more about the second MEDICAIM medical opinion
MEDICAIM is looking for the best specialists for you and we will offer you several renowned doctors.
MEDICAIM organizes your entire stay for you: post-operative nursing care, biological follow-up, therapeutic, nutritional and psychological support.
Any additional questions? Ask your doctor about it: careteam@medicaim.com