A stress electrocardiogram or stress test is the recording of cardiac electrical activity during physical exercise. This test is used to analyze the heart's response to activities similar to those that can take place in everyday life.
It is recommended:
• To determine the cause of chest pain;
• After a myocardial infarction (or "heart attack") to monitor heart function;
• As part of the follow-up of another heart disease.
The test is performed in a hospital or clinic and conducted by a cardiologist. A second person (usually a nurse) assists the practitioner during the examination. It takes place in a cool (18 to 20 °C) and well ventilated room.
Several equipments are used:
• Treadmill;
• Bicycle;
• Resting bed;
• Resuscitation equipment (as a precautionary measure).
TIME REQUIRED
Duration of hospital stay
1 to 2 days.
The patient can go home after the examination.
Average length of stay
1 to 2 days.
Examen fatiguant.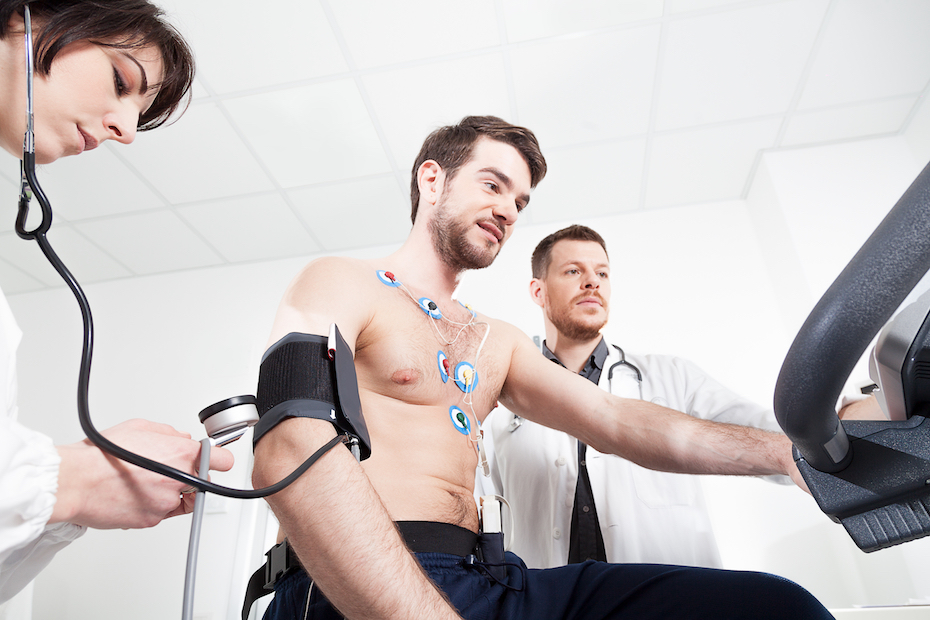 Stress test
How to find quality treatment abroad
Every year, nearly 11 million patients go abroad in search of medical care. At MEDICAIM, we provide our patients with access to the best hospitals and doctors around the world. Contact us to learn more about your treatment options.
383
Patients who have used MEDICAIM
600
Clinics in 25 countries
178
Countries represented by MEDICAIM patients
24/7
Availability of MEDICAIM customer service
Ask for your free quote abroad
Start your medical stay by requesting a quote. Our customer service department will help you find the clinic that best suits your needs and get you a quote.
• Don't stay sober. Eat normally, knowing that your last food intake should take place two hours before the start of the test,
• If you are undergoing treatment, take your medication as usual (unless medically advised)
• Do not smoke
• Choose comfortable clothing that allows you To walk and pedal quickly and without discomfort. Dress in such a way that you can easily remove the top of your outfit.
**Before the examination, the cardiologist: **
• Questions and examines you for possible contraindications To the examination
• Informs you precisely about the different stages of the event;
• Obtains your consent before starting the test.
Just before the test:
The nurse asks you to take your shirt off (if you are a man) or wear a bra (if you are a woman).
You lie down on a bed and the nurse applies self-adhesive electrodes to your chest.
While you are still at rest, a first measurement is taken. It records your heart rate, the electrical activity of your heart and your blood pressure.
The stress test lasts 10 to 30 minutes and includes several steps:
The cardiologist asks you to walk on the treadmill or pedal gently on the bike.
To increase your effort and heart rate, the speed and inclination of the mat are increased either gradually or in increments (every 2 to 3 minutes). If the event takes place on the bicycle, the pedalling resistance increases under the action of a brake.
At the same time, your heart rate, electrical activity of your heart and blood pressure are recorded regularly.
During the examination, two instructions must be observed:
Avoid talkin
Report any possible abnormal symptoms (discomfort, pain, oppression, shortness of breath, etc.)
For a good reading of the results, the test continues until your heart beats as fast as possible. That's why you should try to maintain the effort until fatigue appears.
The test may be interrupted in the following cases:
• Blood pressure or heart rate abnormality
• Myocardial insufficiency revealed by the recording of electrical activity
• Poor tolerance of the exercise.
Other tests can be performed at the same time to assess the quality of your breathing:
• Measurement of the gases released while breathing (you are then placed a mask or mouthpiece attached with a nose clip);
• Blood samples to measure in particular the gases present in the blood.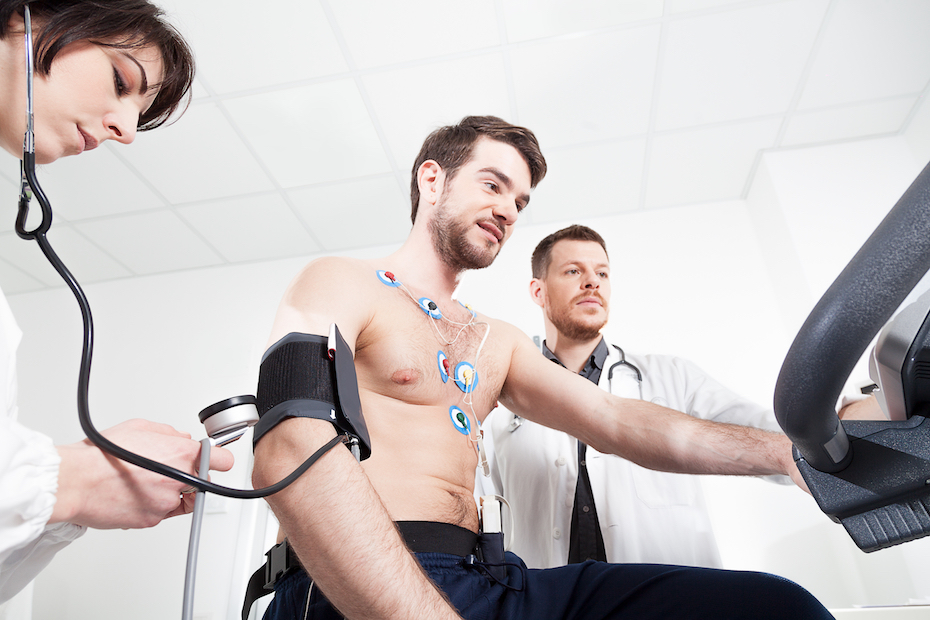 After the test, you continue to walk at your own pace or pedal quietly for a few minutes to facilitate your recovery.
The cardiologist continues to measure your heart rate, electrical activity of your heart and blood pressure. This monitoring continues until normal values return. You can then go back to your hotel or home.
About Stress test
If you are not used to playing sports, you may be tired. If possible, plan to have someone accompany you.
Some complex diseases such as cancer can lead some patients to seek a second medical opinion. Almost 50% of patients using the second medical opinion have seen their treatment options evolve. Seeking a second medical opinion is perfectly legitimate when faced with a serious illness.
Click here to find out more about the second MEDICAIM medical opinion
MEDICAIM takes care of the follow-up on a case-by-case basis. www.medicaim.com
MEDICAIM is looking for the best specialists for you and we will offer you several renowned doctors.
MEDICAIM organizes your entire stay for you: post-operative nursing care, biological follow-up, therapeutic, nutritional and psychological support.
Any additional questions? Ask your MEDICAIM doctor about it: careteam@medicaim.com