Lose weight through cold! It's possible!
The treatment of cryolipolysis makes it possible to reduce fat mass in a localized area by 25 to 45% at each session. For some patients, a single session may be enough to achieve the goal they want. It is possible to do other sessions to lose even more fat mass.
Intervention from 40 mn to 1 hour per treated area without hospitalization
Effective on deep and superficial fats
A non-invasive intervention
No anesthesia
Resumption of activities as soon as processing is completed
TIME REQUIRED
Duration of hospital stay
1 to 2 hours.
Often performed in 1h30 for two areas
Average length of stay
1 to 2 days.
Without hospitalization."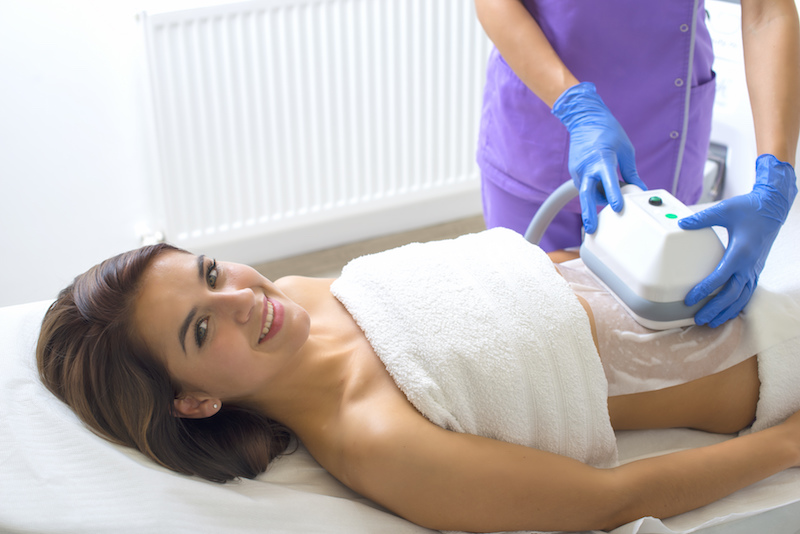 Cryolipolysis
How to find quality treatment abroad
Every year, nearly 11 million patients go abroad in search of medical care. At MEDICAIM, we provide our patients with access to the best hospitals and doctors around the world. Contact us to learn more about your treatment options.
383
Patients who have used MEDICAIM
600
Clinics in 25 countries
178
Countries represented by MEDICAIM patients
24/7
Availability of MEDICAIM customer service
Ask for your free quote abroad
Start your medical stay by requesting a quote. Our customer service department will help you find the clinic that best suits your needs and get you a quote.
Benefits:
Care by a doctor
Associated nutritional advice
Guaranteed results
Contraindications:
Pregnant or breastfeeding women
Pacemaker and metal implants
Skin disease and cancer history
Heart problem, diabetes
Open wound, inflammation, injury, hernia
Free quote
The result is visible after one to two months, the time it takes for the fat released by the cold attacked fat cells to be naturally eliminated by the lymphatic system. In addition to the reduction of the area, the action of cold also leads to a tightening of the skin and a decrease in cellulite. After the treatment, the body will continue to eliminate fat cells for some time.
Cryolipolysis cannot replace a diet, it only treats excess fat on the stomach, hips, thighs, saddlebags, back and buttocks…
A balanced diet helps to maintain lasting results after treatment. This treatment is of course valid for both men and women.
A session lasts between one to three hours depending on the number of areas treated.
The scientific principle of cryolipolysis has been discovered by world-renowned dermatologists affiliated with Harvard Medical School in the United States. Cryolipolysis cools fat cells non-invasively to induce lipolysis (the destruction of fat cells, adypocites) without causing damage to adjacent tissues.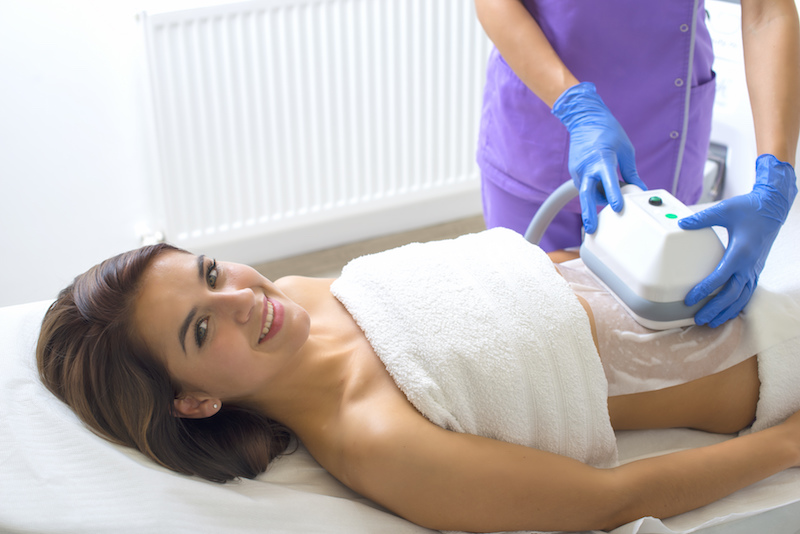 Numbness in the treated area may last several weeks after treatment, and pain may occur in one or two out of 10 cases. It should be recalled that in a minority of patients, Cryolipolysis is accompanied by moderate pain, which constitutes a significant discomfort in everyday life.
Sometimes (less than one in 100 cases) severe pain is observed, which can prevent the continuation of current or professional activities (especially those involving painful movements or uncomfortable posture) for a few days. In very rare cases (less than one in 1000 cases) patients have been hospitalized for effective treatment of pain due to its intensity or duration.
About Cryolipolysis
A few hours after the applicator has been removed, the treated area may appear red, bruised, swollen or sensitive.
These reactions are normal and usually disappear within minutes.
Rare reactions may occur during cryolipolysis treatment: some cases of itching, tingling, numbness, sensitivity to touch, pain in the treated area, cramps, muscle contractions, aches and pains have also been reported.
MEDICAIM is looking for the best specialists for you, we will offer you several renowned doctors.
MEDICAIM organizes your entire stay for you.
Any additional questions? Ask your MEDICAIM doctor about it: careteam@medicaim.com